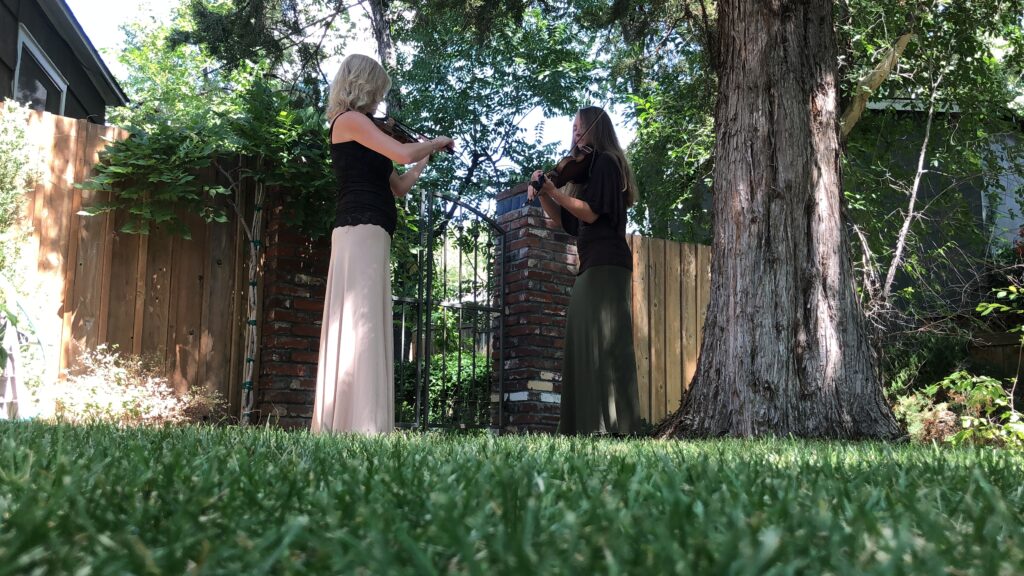 We had two house concert tours planned for last summer…the oddest, most bizarre performing summer of our entire lives…thanks to COVID-19. We had concrete plans in June for a week-long tour in the Midwest. It was going to be sandwiched between visits to my family who live in Indiana and Holly's boyfriend Nick who is also from Indiana. Following that we had plans for a tour in the Northwest.
But no such luck…March hit, COVID hit and everything that used to be concrete all of a sudden became like castles in a cloud, or Gandolf's ship made out of smoke….looking concrete and real one moment and then evaporating the next.
We contacted the hosts that we had lined up and postponed the concerts to September and then came September, and we had to postpone them again. Taking the September house concerts out of our calendars left them thoroughly empty and bare of gigs, trips, concerts, and social gatherings … sad times.
Just to be on the safe and less stressful side of planning, we are looking at the summer of 2022 for our first house concert tour together. We'll, of course, keep you posted. Judging by how fast 2021 months are going by … it'll be here before we know it!
Fiddlers2 is a Celtic music duo featuring violin duets performed by Holly Sternberg and Vanessa Porter. Their first album "Mirrors of Elsewhere: Scotland" showcases the music of Scotland and is available for purchase and download. Their second album spotlighting Irish tunes is forthcoming.
Besides playing private house concerts in California, Nevada, Indiana, and Illinois, they travel the country attending Traditional Celtic Music festivals. Sign up for their mailing list so you never miss out on their latest news, upcoming performances, and album releases. And if you're interested in hosting a house concert? Get all the details by clicking this link.