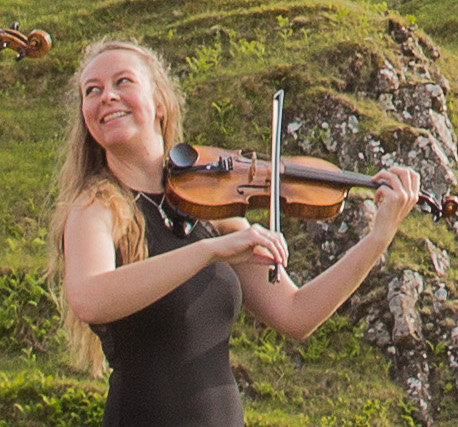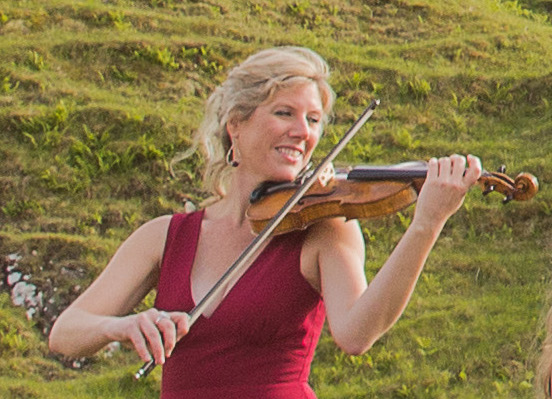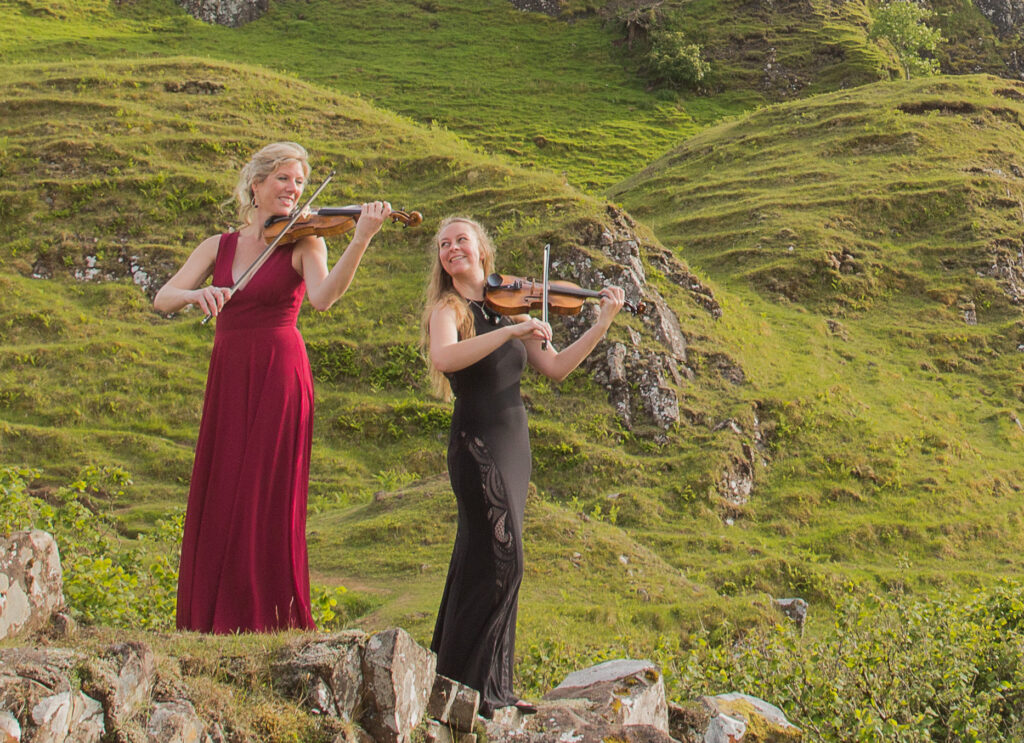 Holly Sternberg
At the age of four Holly discovered a violin in her grandmother's closet. She started playing when she turned eight and has since taken home many prizes at fiddle contests in Nevada and California and judges fiddle contests as well. Originally from Cromberg, CA Holly now lives in Reno and stays busy teaching fiddle lessons and performing in several bands including Ciana, Soulstice Strings Quartet and of course, Fiddlers2.
Vanessa Porter
Vanessa, grew up in Indiana and started playing violin at four years old. Around the age of sixteen she decided to focus entirely on a career in classical music. Going on to get undergraduate and graduate degrees in violin performance she then spent years playing in professional orchestras in Indiana and then later in Nevada and California. Vanessa has lived in Reno for 14 years and stays busy teaching violin lessons, working on her National Park commissioning project (www.nationalparkcompositions.com), playing occasionally for orchestras in the area and fiddling with Holly.
Fiddlers2
Vanessa and Holly met at the weekly Irish session at Ceols Irish Pub in Reno several years ago and then in January of 2019 they both got together to practice tunes and chopping techniques that they had learned at Lark Camp the previous August. They discovered that they really enjoyed playing together and decided to form Fiddlers2. Now, less than a year later, miracle of all miracles (and a lot of hard work) they've arranged and recorded their first album Mirrors Of Elsewhere – Scotland and are staying busy performing their arrangements at house concerts around California and Nevada.